9 June 2023

9.00am-3.00pm AEDT

$440pp (plus GST)

Brighton Grammar School
Event Description
Steplab and the Crowther Centre – Coaching in Action Day is designed for those who want to develop their coaching skills. We will provide you with the opportunity to see coaching in action in real life classrooms on campus at Brighton Grammar.
The day will include everything from a coaching cycle, discussions with BGS coaches and classroom visits, to the nitty gritty of successful coaching scripts and phrases. We'll also demonstrate how Steplab can be used to drive improved teacher practice.
The day will be run by Steplab Australia Director and Senior Researcher within the Crowther Centre, Ollie Lovell, alongside Associate Head of the Crowther Centre, and Director of Staff Development and Consulting, Dr. Mark Dowley.
Dates and Fees
Audience: Teachers and Education professionals
Date: Friday 9 June 9.00am-3.00pm
Location: Brighton Grammar School, Victoria, Australia.
Price: $440 per person +GST or $375 per person +GST, when booking for 3+ attendees from a single school

About Steplab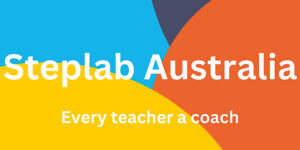 Steplab is a professional learning platform for schools that harnesses instructional coaching and data-driven insights to systematically improve teaching and learning. It is the primary tool of choice to drive improvement in many of the top schools in the UK, and within five years has grown to be used in over over 500 schools, and with over 80,000 teachers. Its content and design team involves Josh Goodrich, Peps Mccrea and Harry Fletcher-Wood.
Questions?
Email the Crowther Centre