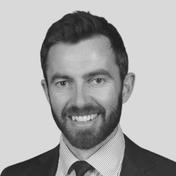 Dr. Mark Dowley is the Associate Head – Staff Development and Instruction at the Crowther Centre. He completed his Doctor of Education Masters in Education Policy (International) at the University of Melbourne. His role is to drive school improvement, with a specific focus on improving the quality of instruction in the school.
Mark is an experienced consultant, has worked across multiple school contexts and now leads the staff development and teaching program at a large independent school. He has experience building successful coaching programs in multiple schools. Mark has received awards for his teaching from VCAA and The Educator Magazine. His professional learning program was also the inaugural recipient of the international 'Gold Award' for professional learning and mentoring from Leeds Beckett University and received an excellence award the Australian Education Awards.
A certified Instructional Coach with the Instructional Coaching Group (USA), he has completed a variety of coaching training programs and has consulted on staff development to schools in Australia and overseas. Through his research role in the Crowther Centre, he explores how research can be used to build capacity throughout an organisation and improve outcomes for students and staff. He also facilitates an Instructional Coaching Network and has been acknowledged for his contributions to multiple books on coaching and staff development. He has recently been appointed an Adjunct Lecturer in the School of Education at La Trobe University.