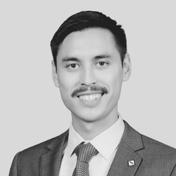 Ollie Lovell's focus at Brighton Grammar School is centred upon the refinement of teaching and learning. His position as the Senior Researcher within the Crowther Centre incorporates strategic planning, conducting and review of research, the direction of professional development within the School, together with information design and delivery.
Ollie hosts the podcast, Education Research Reading Room and has authored two noted book publications on education, Cognitive Load Theory in Action and Tools for Teachers.
Currently undertaking his PhD in self-regulated learning, which is one's ability to control one's learning environment, Ollie is continuing his research into behaviours such as goal-setting, motivation to learn and self-monitoring, all of which enable autonomous learning.