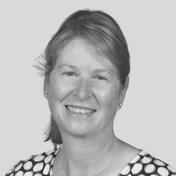 Joanne Davies is the Director of Teaching and Learning (Junior School) and leads the development and implementation of the curriculum and pedagogy from Prep to Year 6 with reference to the latest research and development in Teaching and Learning.
The ongoing development, evaluation and management of curriculum documentation in the form of curriculum overviews and sequence charts, term planners, timetables and academic reports are a significant part of Joanne's role.
The planning and chairing of Teaching and Learning focus sessions, coordination of professional learning teams, and coordination of professional development in the Junior School are pivotal to the curriculum continuing to moving forward.